Have An Inherited Property in Hawaii You Don't Want? We Can Help!
Aloha. We are ready to make you a Cash Offer TODAY and close quickly. We know the stress involved in dealing with an inherited property and we're here to help.
You can move on and start fresh by letting us easily buy your property on Oahu
We buy all types of Oahu properties and we're ready to make you a cash offer and close quickly. Fixer uppers OK! Pay no realtor commissions! We make it easy!
Get your FREE report, "SELLING FAST: A Guide To Quickly Getting Rid of Unwanted Property" >>>>>>>>
ALOHA! We're
Oahu Home Buyers
, a Residential Redevelopment Company based in Honolulu, HI looking for more houses to buy. ANY size, location, condition, and price; we're ready to buy. We can make you a fair Cash Offer and close quickly. Let us help you! You'll also get immediate access to our FREE report,
"SELLING FAST: A Guide To Quickly Getting Rid of Unwanted Property,"
which has 7 tips for selling your unwanted Hawaii property.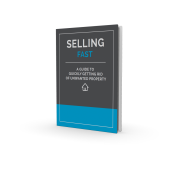 Make me an offer and send me my FREE report
Complete this short form and we'll contact you to find out more about your property and make you an offer PLUS you'll get our brand new FREE report with 7 easy tips for selling your property.
We Are A Real Estate Investing Company
Our company buys, sells, and rents homes. We will not be acting as your real estate agent or broker if we buy your house, sell you a house, or rent you a home. We are excited to potentially work with you directly OR if you are represented by an agent or broker. We are focused on improving neighborhoods and redeveloping areas that we work in. If you have additional questions on agencies please contact your local real estate commission.